Strengthening rural economies through financing the livestock sector in India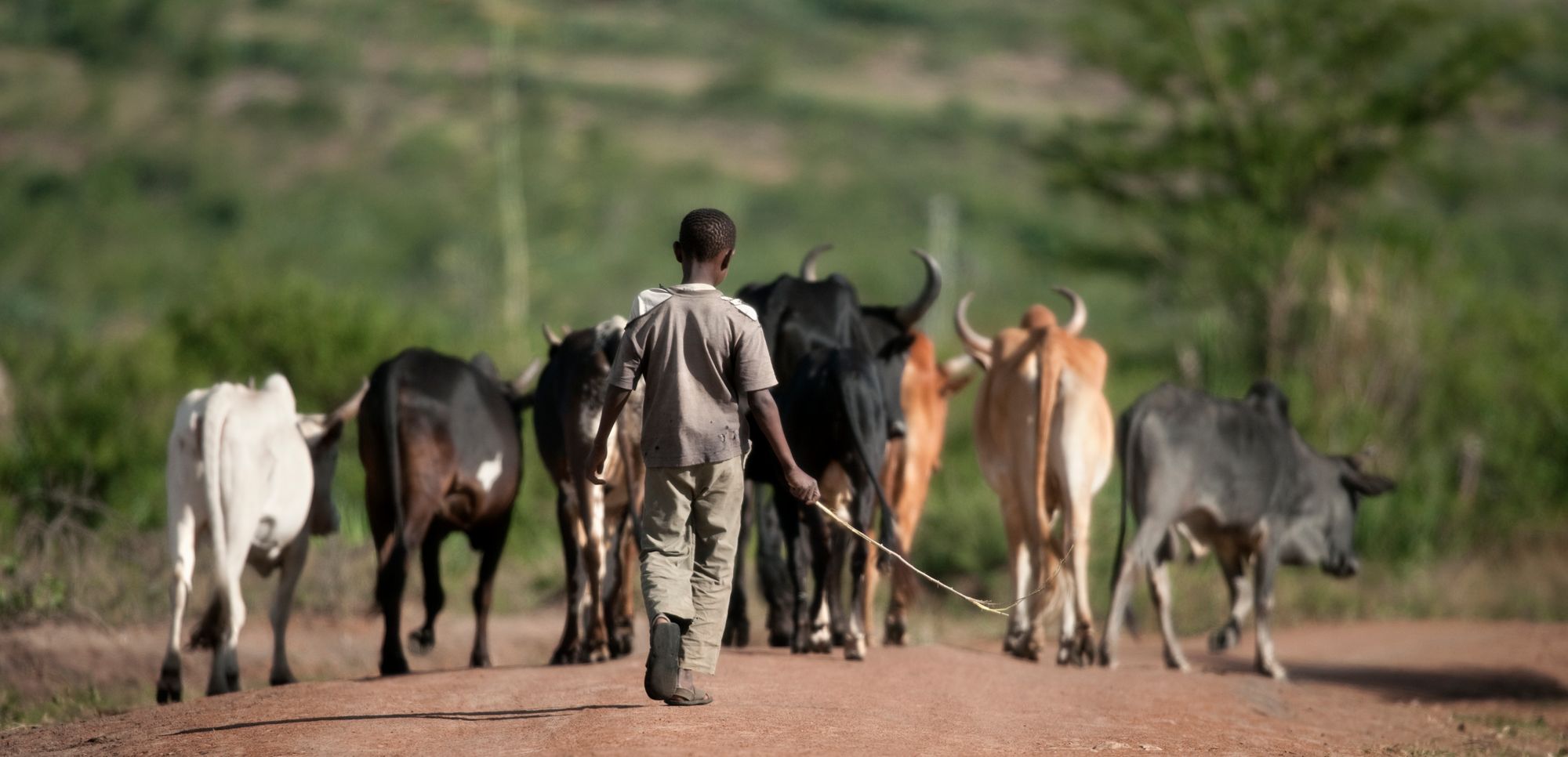 India's livestock sector has an impressive contribution to the rural economy. Livestock provides livelihood to two-thirds of rural communities. It alone provides employment to 8.8% of the Indian population.
India's livestock market is one of the largest in the world and is showing incredible potential for growth. As per an RBI report, the sector has been growing at a CAGR of 6.6% in the last decade (2010-19). India is emerging as a major producer of milk, egg, and meat in the world. And as a consequence, livestock is emerging as an important source of stable livelihood for both small farmers and landless labourers.
Livestock as a pillar of the rural economy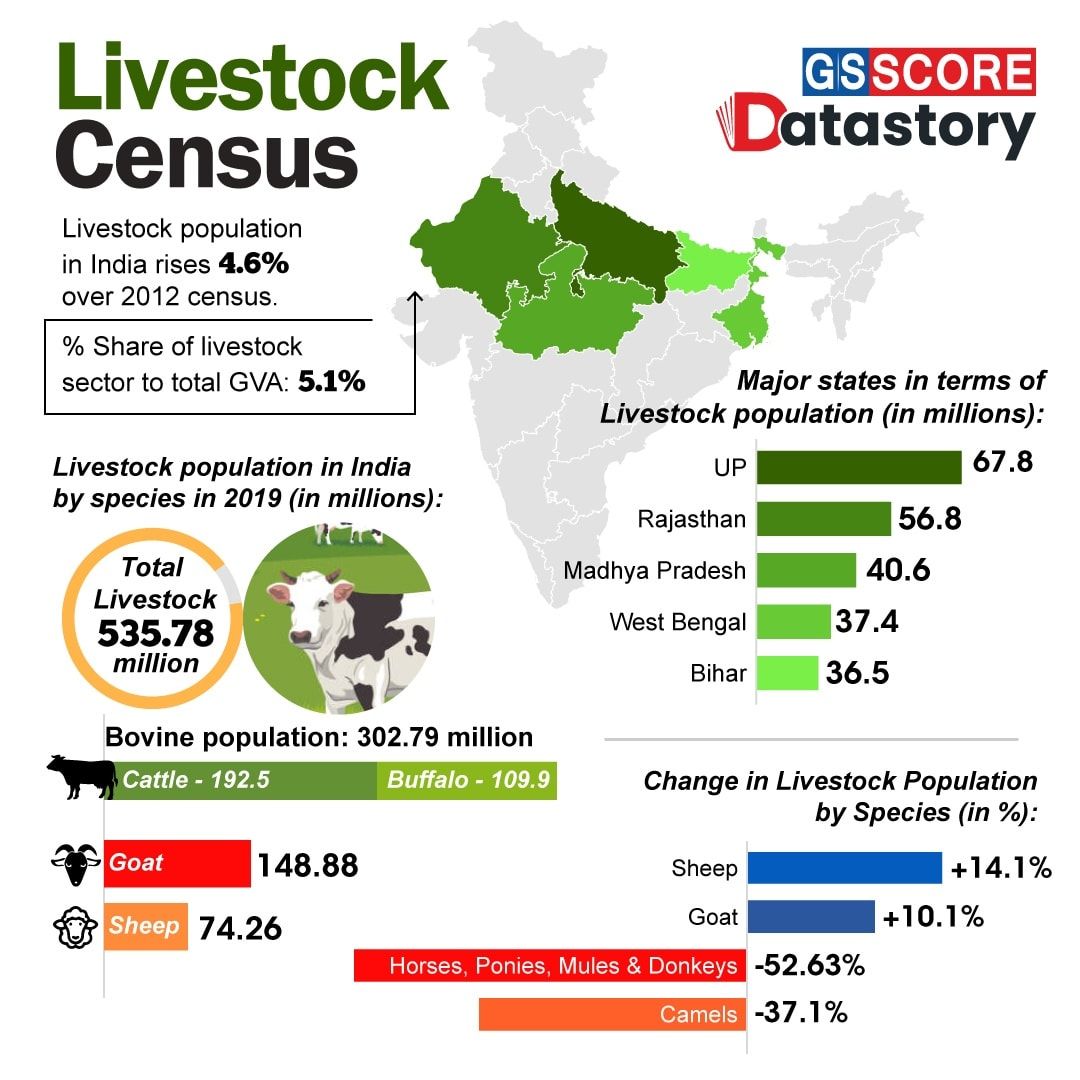 Most farmers in India have a mixed farming system where crops and livestock support each other. This gives them a sustainable source of income and improves efficiency. Livestock supports a rural economy as:
Income source: Products from livestock such as milk, eggs, or meat act as a source of income for these farmers.
Employment source: Agriculture is a seasonal employer. It is difficult to sustain employment solely in agriculture. Tending to livestock and livestock farming provides these rural communities with an alternate employment route.
Other benefits: Livestock also contributes to social security in a family and improves their status in society. Livestock is often used in socio-religious functions and is seen as a sign of prosperity. Livestock also helps in many farming activities and household activities. For example, bullocks are used extensively in ploughing farms and transporting goods. Dung from cows and other animals is used as a fertilizer and fuel.
The 20th Livestock census also showed some staggering statistics. The livestock sector contributes to 5.1% of India's total GVA. These numbers show a glimpse of the plethora of financing opportunities available in this sector.
Financing opportunities
RBI's 2019 report on agricultural credit suggests that access to credit remains a major challenge for the livestock sector in India. The allied activities of agriculture, i.e. livestock, forestry, and fisheries, receive only 10% of total agricultural credit, but they contribute 40% of the agricultural output.
According to the report, only 41% of small and marginal farmers are covered by public and private sector banks. Facilities like Kisan Credit Card (KCC) and Prompt Repayment Incentive extended in 2019 to livestock farmers are helping unlock tremendous lending opportunities.
70% of the livestock farmers are women. Access to a formal credit system for rural women will help them build financial strength and act as a big impetus to the rural economy.
Digital lending to the rescue
Some of the key issues in lending in the livestock sector are the lack of collateral and data. There is also a high transactional cost attached to lending and recovery.
But with the new-age digital financing methods, lenders can leverage intelligent APIs and use formulated risk-mitigated journeys for underwriting, verification, disbursement, and collection.
Lentra's lending cloud can help Banks, NBFCs, and other lending institutions in accurate risk assessment to minimise write-offs. Our intelligent API-based lending systems can help seamlessly onboard the rural populace for low-risk cattle loans.