The fascinating story of BNPL in India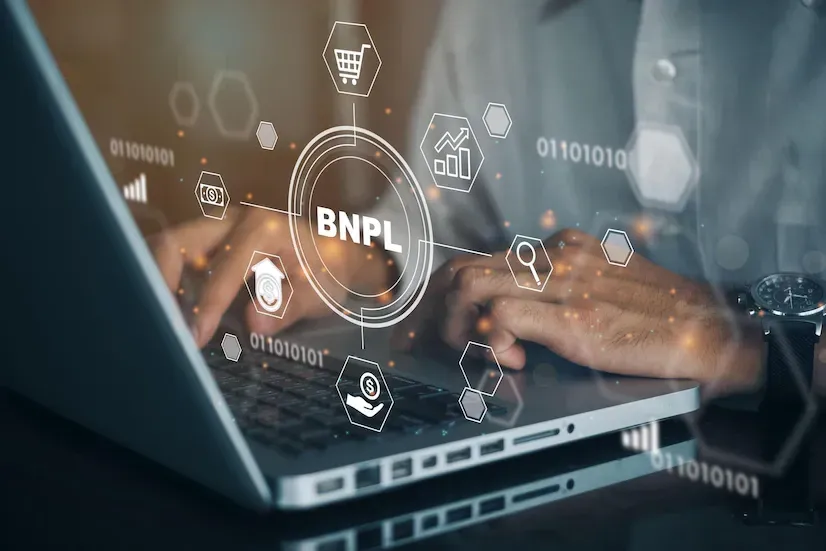 Even a casual look at the graph above tells you what an exciting journey BNPL is having in India. As per an Inc42 report, Lending Tech itself is poised to grow to $616 Bn in India by 2025, forming the largest sub-section (47.4%) of the $1.3 Tn Fintech market. [1]
At this stage, it is fair to ask why India and why now?
At the cusp of exponential growth
India is positioned uniquely for the BNPL revolution. The smartphone penetration is about 600 Mn today and is expected to rise to an astronomical 900 Mn by 2025. There are over 100 Mn daily online shoppers, which is just 4% of the $820 Bn retail market. [2]
Digital payments like UPI have become a way of life with transaction values crossing $100 Bn. Gen-Z and millennials which form the largest consumer base are preferring simple, digital methods of payment.
Low penetration of credit
However, the credit story has not grown at such levels in India. Credit cards have been limited to just the Prime category of users. Credit card penetration continues to grow at its own slow pace. Most Gen-Z and millennials do not have a positive opinion about credit cards, owing to opaque terms and hidden costs. Credit cards also do not cater to the much larger New-To-Credit segment and users beyond the Prime category.
India's Macro Outlook
When compared to its global counterparts, India has a much lower Household debt to GDP ratio and very low credit card penetration points to a restricted formal credit supply.
BNPL with its ease of use, simpler terms and easy credit can change this very quickly. India Stack, a set of open APIs for digital payments and data infrastructure pioneered by the Indian government, is bringing a behavioural change in the way Indians transact.
From e-KYC to mobile wallets, online access to finance is quickly becoming a way of life for many Indians. This, combined with growing online retail, makes India a prime market for the BNPL revolution.
India's BNPL potential
India's BNPL potential goes beyond just online shopping. Although the existing BNPL market in India is skewed towards e-commerce with a 73% share [3], this is quickly changing.
India's BNPL market is now seeing more diverse products. Food delivery players like Zomato are experimenting with BNPL products. Byju's, a leading Edtech player, has BNPL offerings for their customers. Ride-hailing services like Ola now offer Ola Money PostPaid encouraging users to Ride now and pay later. eHealth and bill payments are other segments where BNPL is seeing a rise. Over time, some of these services will become mainstream in BNPL offering.
The lending partners for many of these BNPL players are established banks and NBFCs. These traditional players are also waking up to the fast-growing opportunity. Partnering with new-age BNPL players allows them to use their traditional strengths and capital to expand into new markets.
Banks are also experimenting with different BNPL offerings of their own. Axis and Kotak's debit card-based EMI offering is a BNPL play. ICICI's PayLater is another example of a traditional bank trying the BNPL space. [3.1]
Not a smooth ride
There are, however, many risks to this growth. There are three main revenue sources in a BNPL scheme: Merchant Transaction Fee, Late Payment Fee and Monetization charge. Of these, the Merchant Transaction Fee is the main source.
The main appeal of BNPL products for the merchants is that the consumers will have a tendency to spend more when they use BNPL offers vis-a-vis traditional methods of payment. This makes the merchant ready to cover the cost of lending. For the consumer, he pays less for more. The BNPL provider in the meantime has sold a loan with lower risk.
However, the challenge is that the merchant may present it as just another payment method and the consumer can be easily misled. They may not scrutinize the offer in as much detail as they would for a personal loan. Sweden recognised and tackled this issue in July 2020 with the eCommerce Payments Bill. With this, BNPL offerings cannot be shown as "first choice" above other lower-cost direct payment alternatives.
There are other challenges as well. Consumers may fall into a vicious cycle of debt, not knowing that it has gone beyond their capacity. This is especially true for the New-To-Credit segment and non-Prime category.
The other concern is the use of consumer data by BNPL providers. These companies typically have access to customers' spending histories and patterns. This data is extremely valuable and must necessarily be protected.
India's Regulatory stance
Regulations will be a key driver in how the BNPL market in India shapes up. Many nations have started to put in regulations to protect users and reduce defaults. India is still at an early stage.
Many countries like the US, UK, Australia and the EU are studying ways to regulate the BNPL market. In Dec 2021, the Consumer Financial Protection Bureau (CFPB) of the US has begun information-gathering enquiries from BNPL providers. [4].
UK is also in the consultation phase for regulations on the BNPL market. [5] Another mature market Australia is having serious conversations on the limits of the BNPL regulation. [6].
Back home, India is also in its consulting phase. RBI released a report on digital lending through online platforms and mobile apps in Nov 2021. [7] The working group found that 600 of the 1100 lending apps on Indian app stores were illegal.[8]
This report proposed all BNPL lending be done only "on balance sheet" by the licensed entities. This recommendation came after noticing many Indian BNPL players do not have an NBFC license. These players are simply "renting an NBFC" or practising off-balance-sheet lending models. They simply assume a part of the credit risk of the loan but process the loans via other NBFCs and Banks.
Following this recommendation, RBI, in February 2022 sought details of NBFC-BNPL arrangement with e-commerce players. RBI is also getting information on their roles as transferor or transferee for loans under its "Master Direction on Transfer of Loan Exposures". [9]
Lack of regulation has already led to some concerning NPA growth.  A Macquarie report pointed out that the BNPL app LazyPay's gross NPA stood at 19% in FY21, for example. [10]
FLDG standardisation
First-loss default guarantee (or FLDG) is an arrangement where Fintech lenders partner with banks to compensate for loan defaults by customers. RBI recommends prohibiting any regulated entity to do FLDG agreements with unregulated entities.
This would mean the BNPL providers who do not have an NBFC license can no longer have FLDG partnerships with Banks and NBFCs.
Our view
BNPL as a sector will continue to grow at a rapid pace. As regulations are formed and enforced, many of the existing players will merge with more established players or shut shop.
With the market consolidating, this will also give established Banks and NBFCs a window to get in. Some of these banks who are currently building up their offerings and experimenting with different BNPL products will get a headway. [11]
These are still early days for India, but one thing is for sure BNPL is here to stay and India is going to have an exciting role to play in this sector.
---
At Lentra.ai, we are empowering lenders to democratise credit with end to end digital solutions such as BNPL, fuelling dreams and ambitions across the globe Check our diverse portfolio of digital lending solutions here.