Co-Lending: A win-win agreement for both banks and NBFCs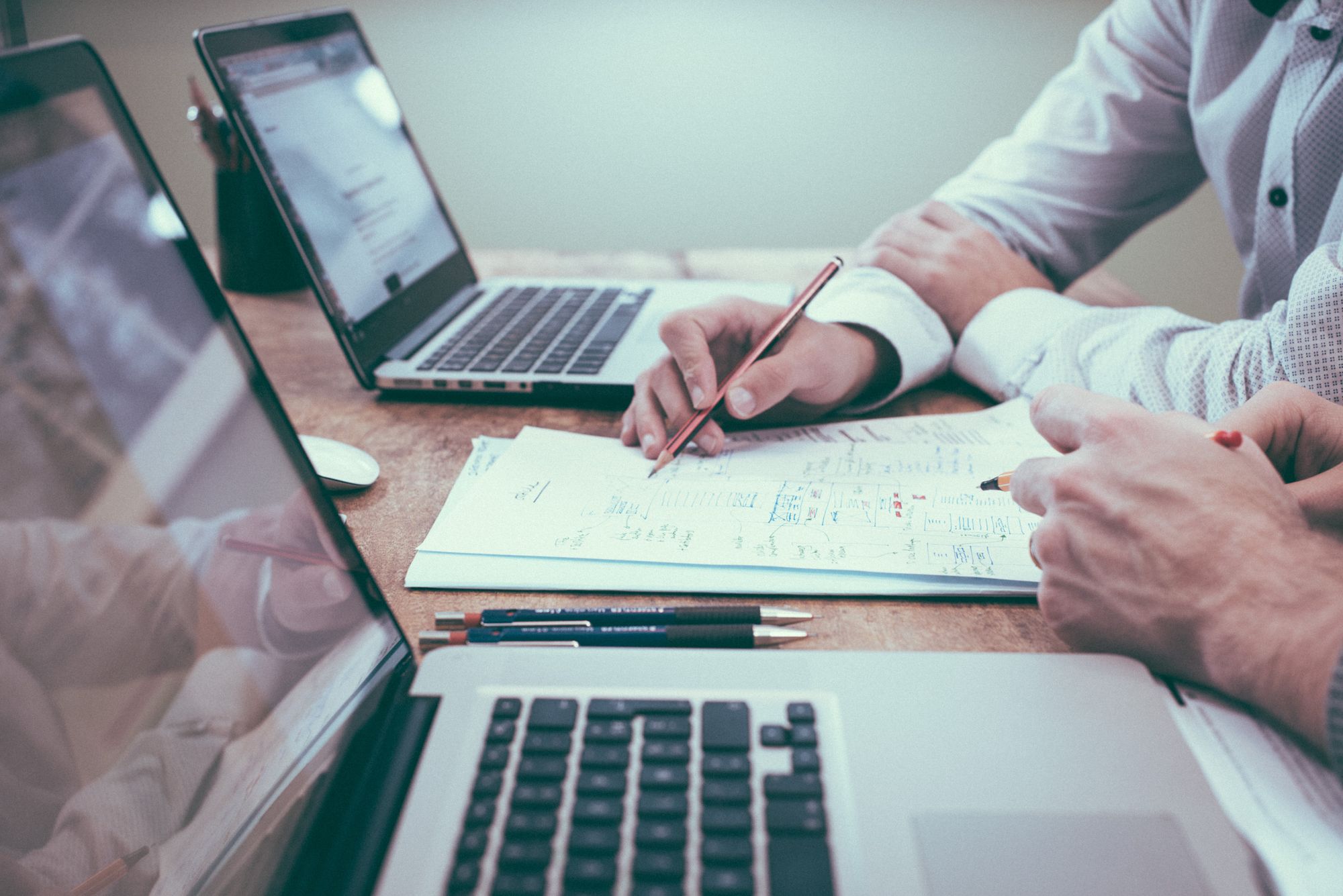 At a time when India is reeling under the pressure of adverse economic impact created by the Covid-19 pandemic, it's time banks and NBFCs collaborate to unlock the various business opportunities that could improve the credit off-take to the unserved and under-served sectors of the economy. While banks have robust cash reserves but limited geographical reach, NBFCs have enough traction even among the far-flung areas with dynamic operational models, however,  sans liquidity. To bridge this gap, RBI announced the Co-Lending Model (CLM) in November 2020, an improvement on its co-origination loan scheme (2018), that helps beat the liquidity crisis faced by NBFCs to scale up the financial inclusivity, stretching the boundaries of retail lending and funding to priority sectors.
Co-lending is a collaborative model by which banks can take advantage of the market outreach, loan origination and servicing acumen of NBFCs while NBFCs can bank on better liquidity, improved profitability, and an opportunity to better their AUM
Both banks and NBFCs can leverage on each other's best practices of loan origination and risk assessments that help improve their operational efficiencies while sharing risks and rewards throughout the loan's lifecycle
Since the NBFC and bank have to create a business continuity blueprint at the commencement of a co-lending partnership, they can offer unperturbed service to the customers.
How co-lending works?
Here are the 3 simple steps that go into the execution of any co-lending agreement:
1.    NBFC performs the creditworthiness check of the customer with the help of LOS and other relevant software before submitting/recommending the relevant documentation to the partner bank.
2.    Partner bank does its own vetting analysis (creditworthiness, risk assessment, eligibility etc.) of the customer and arrives at a 'Go / NoGo' conclusion in communication with the NBFC.
3.    Once the customer's application is approved for a loan, both parties then enter into an agreement with the borrower. The bank and NBFC pool their funds into an escrow account from which the loan shall be disbursed. Although both lenders will maintain the client's accounts, they must share information and collaborate to generate a unified statement of accounts for the borrower for easier repayments.

Co-lending can help accelerate the economy with greater access to credit across sectors. It's a win-win situation for all the stakeholders involved (Banks, NBFCs, HFCs, Borrowers) as the expanded ambit of the Co-Lending Model will provide last-mile access to areas that are unserved/underserved, meet the objectives of financial inclusion, and potentially, reduce the cost for the ultimate beneficiary of the loans.
However, co-lending works best only if the lending partners involved agree to standard processes, gain a better understanding of their capabilities and align accordingly to improve their operational efficiencies.

Different lenders having various operational models, APIs, credit parameters, underwriting, reconciliation, risk management & data security etc. make secure, seamless digital co-lending for Banks and NBFCs an interesting challenge.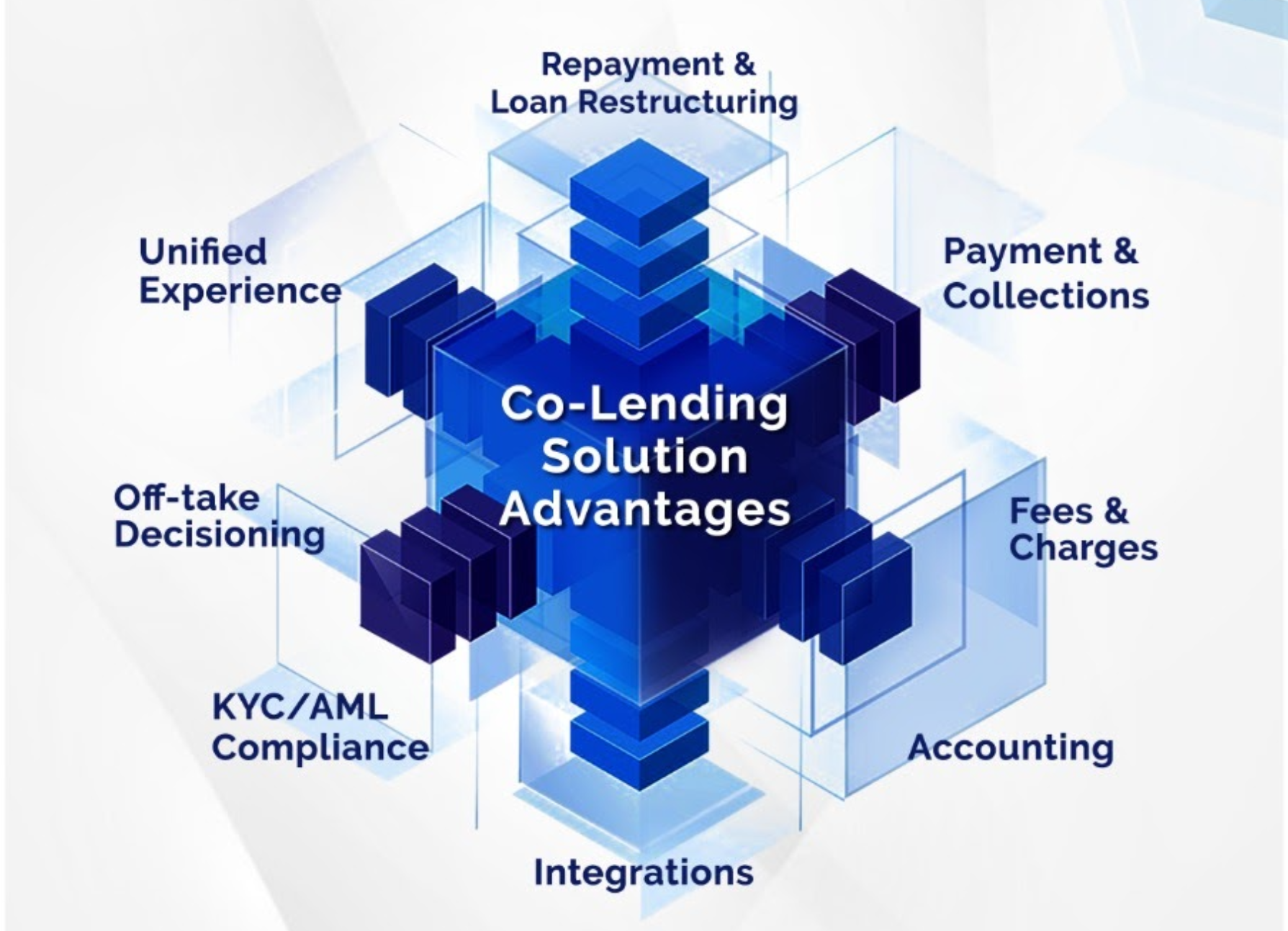 Lentra's co-lending solution is designed to help banks and NBFCs unlock the co-lending synergies with a faster go-to-market strategy, better credit risk assessment frameworks, and ensures compliance to scale their Co-Lending Business volumes 10x.
The full-fledged co-lending module comes with a range of functionalities, including
Co-origination
Co-Approvals by hosting multiple policies and multiple approval matrix on our BRE
Data transfer service to transfer data to both partners
Loan servicing module to manage the ledger split between partners, and many more that cover the end-to-end spectrum of co-lending activities.
Co-lending proposition is a game-changer for both the Banks and NBFCs to join hands and leverage on their combined strengths to achieve scalable, tangible, business goals and distribution
Lentra offers full-stack digital technology customized to suit the co-lending model which also provides for seamless, smart, and secure integration of the banks and NBFCs lending systems, alongside improving business outcomes by 10x.
To know from the experts at Lentra how you can capitalize on the co-lending scheme and increase your business distribution with a faster GTM strategy, click here